As the world is gripped in the COVID 19 crisis, people are reminded of Contagion, a movie released in 2011, where Matt Damon, an ordinary family person attempts to save from the deadly virus that had caused havoc across the globe and had led the society to collapse partially. The striking resemblance between the movie and COVID 19 put it at no#3 on iTunes, and the only movie in top 10 that wasn't released in 2019.
Writer Scott Burns along with Director Steven Soderbergh tried to give the film a realistic touch by talking to several epidemiological experts when making the film. The idea was to bring the political leaders together by conjuring an accurate picture, opined one of the health experts Laurie Garrett, who the filmmakers had consulted while making the film.
Initially, the filmmakers wanted to go ahead with the flu related bug, but then the world had already witnessed the H1N1 in 2009, therefore, the script was changed to include a hypothetical virus.
The movie Contagion begins with a bat dropping a fruit piece, which is consumed by a pig. The pig ends up in a slaughterhouse, thus contaminating humans with the virus.
COVID 19 is also believed to have been passed on from bats to humans. Till date, over 300000 people have been infected globally, with death toll standing at 11000.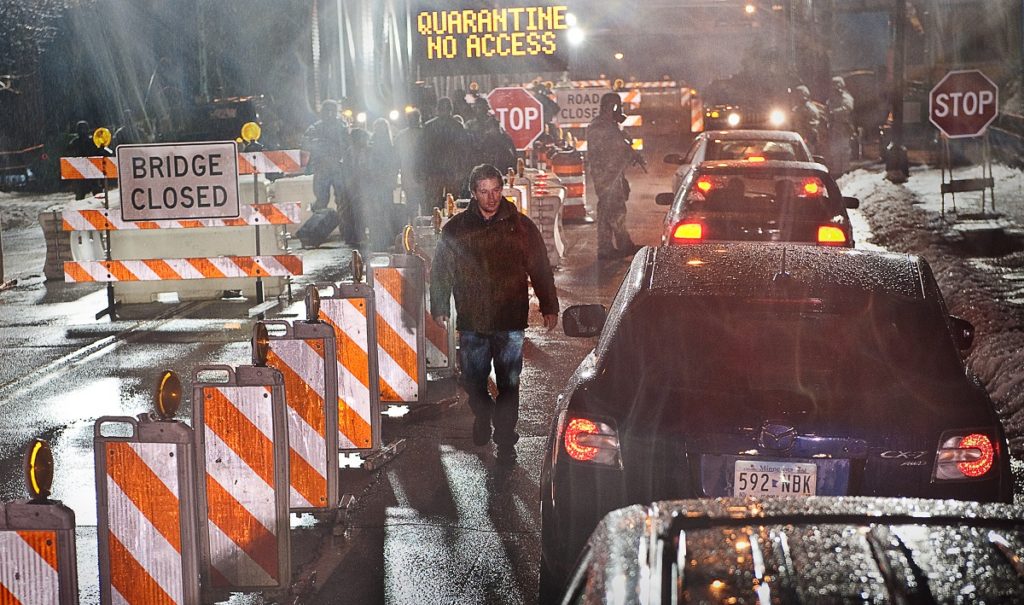 The plots, subplots, events and behaviour that Contagion depicts, resonate so well with what we are currently experiencing and also what may lay in store for us in the future.
Similar to what we see on TV these days where Jim Bakker and Alex Jones are pushing the magic elixirs to cure the COVID 19, the movie has Jude Law, a blogger who claims that the virus can be cured with forsythia, a type of flowering plant. Also, similar to what is making rounds currently, the film too has a conspiracy theory. Thus, the film is real at so many levels.
The film beautifully depicts the psychological impacts of the outbreak on people. While the movie is beautiful undoubtedly, ITV is planning to broadcast the movie later this week. As the world is gripped with CoronaVirus, we are not sure how the viewers are going to take this. After all, who wants to see the depressing scenes of people suffering and dying, when we are already in the midst of an outbreak and a lockdown!