Ever since lockdown has been announced in India due to the Covid-19 pandemic, theatres have been closed. After unlock 2.0, rules for almost all the businesses have changed. Production for a few TV shows has started but for sure they won't be the same again. As people switch to OTT for entertainment, the question arises, it is the end of theatres? Well, experts believe otherwise.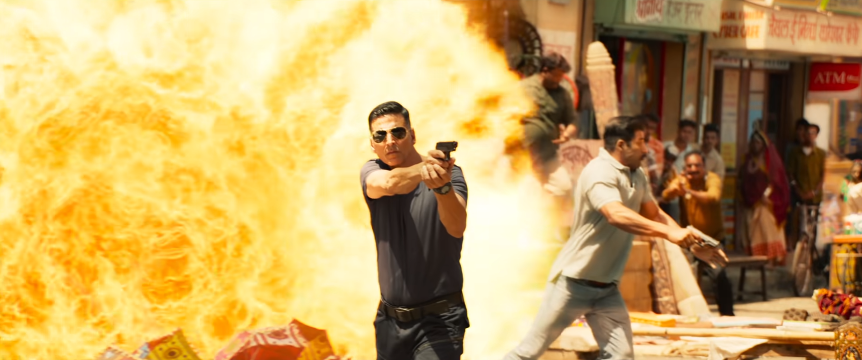 Growth of OTT Platforms in India
When lockdown started, Disney + Hotstar entered India and made the life of movie freaks easy. Also, lockdown forced many people to resort to OTT. Since it has gained popularity day by day, this platform has been able to bag a few big movie releases in the coming months. Since the pandemic is still on, the theatres may be shut for some more days. OTT platform bagged seven major movies of Bollywood which were meant to be released in theatres. Starting from Dil Bechara starring Sushant Singh Rajput, OTT will be hosting many movies starring Akshay Kumar, Ajay Devgn, Abhishek Bachchan, and Alia Bhatt and Nawazuddin Siddiqui's Raat Akeli Hai among others.
Raat Akeli hai is going to be released on Netflix on 31 July. The movie is a murder mystery, where Nawazuddin plays a small-town cop who is called for the investigation.
The Contentment of Multiplex Owners
Owners of Multiplexes and single-screen theatres are not happy with producers taking the digital route. Only after a few days of the announcement, the theatrical release of many big-budget movies was also announced. Sooryavanshi, the most awaited movie of Akshay Kumar directed by Rohit Shetty, Ajay Devgn's sports genre movie Maidaan, Ranveer Singh's movie 83' which based on India's win over the World Cup in 1983 are all set to hit theatres as soon as possible. According to Article 15 and Mulk famed filmmaker, Anubhav Sinha theatres will be back like never before.
Multiplex Association of India has requested the producers to go on a time tested approach instead of directly choosing OTT's. The association has placed a request to the Indian government seeking permission for opening theatres with the promise that all the safety measures will be taken care of. However, it is for sure that the people will flock to the theatres when the cinema halls are opened again as watching their favourite stars on a big screen.