Dharma productions debut horror film 'Bhoot Part One-The Haunted Ship isn't all about horror after all! Based on a real life incident that happened in Mumbai's Juhu Beach, Bhoot Part One has some impressive star cast. The film stars Vicky Kaushal, Bhumi Pednekar and the stalwart Ashutosh Rana.
The story line
Prithvi(Vicky Kaushal) is a ship surveyor who is tormented because of an accident to which he loses his wife and daughter. The tragedy leaves him feeling depressed and burdened with guilt. Prithvi is given charge of Sea Bird, a massive ship that mysteriously gets docked on Mumbai's Juhu Beach. As Prithvi is given charge to ensure that the ship sails back in deep sea, he experiences spooky incidences and the mystery of the haunted ship unfolds…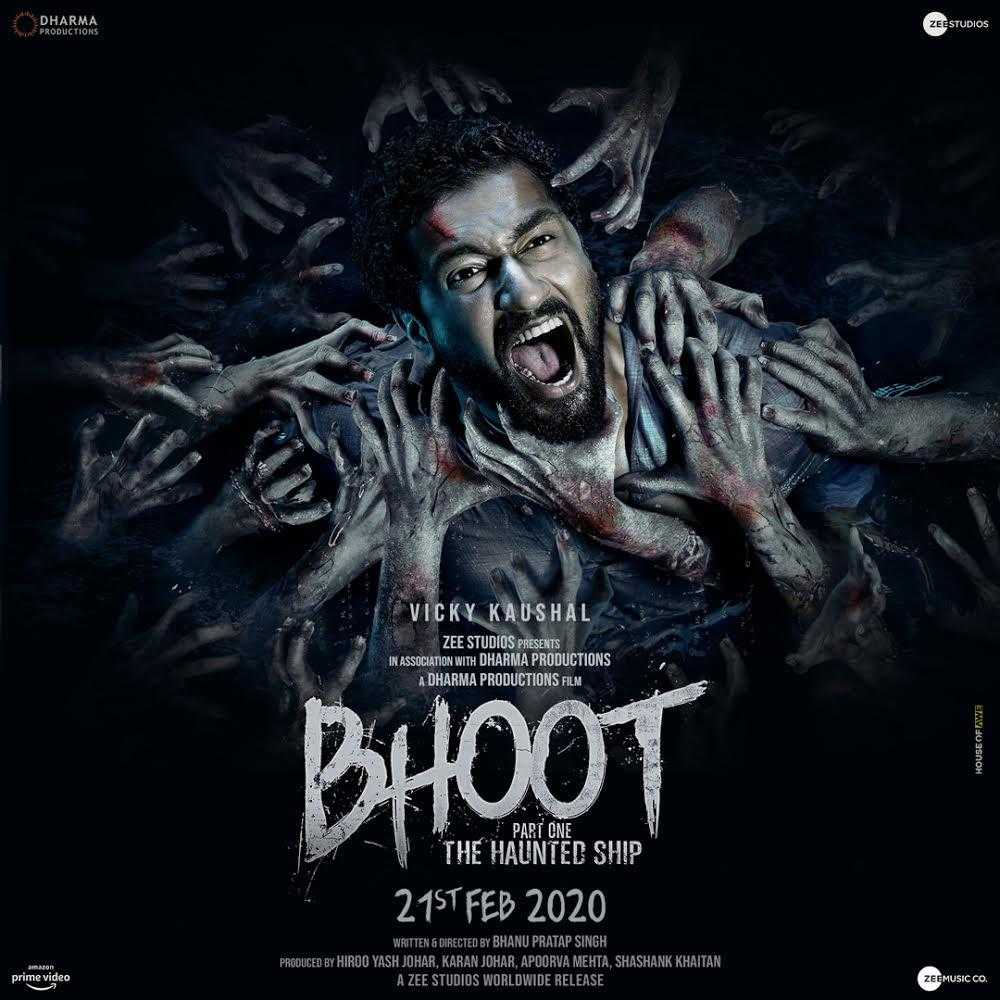 What the movie is about
The film begins on a spooky note and scary, hair raising scene. Directror Bhanu Pratap spends time building up the story, but forgets to connect the dots. Certain scenes are genuinely frightening. The production design, cinematography and the prosthetics created for the ghosts are fabulous. Technically the film is created with finesse, but the same cannot be said about the direction or story line. The magnanimous ship wears a scary look. But the story is drab. Vicky Kaushal as depressive Prithvi looks convincing and Bhumi Pednekar does a brilliant job as usual. Ashutosh Rana is wasted in the movies. The scenes where he mumbles mantras seem hilarious at times.
What it is not
If you expected to see a story with depth, crisp direction or really scary scenes, you will be disappointed. The first half of the movie stretches unnecessarily. Too many events unfold in the second half, with a major twist saved for the last. But by then, it is too late. Also don't expect the unexpected. The movie is much like a supernatural TV serial. The ghosts no longer look eerie in the end and perhaps you'll come out of the theater laughing away and that's bad…as this was intended to be a horror movie!
What's our say
Vicky Kaushal fans are going to be disappointed with Bhoot Part One: The Haunted Ship. Despite good actors, weak direction and a weak story line is likely to fail in drawing the crowds to the theater. It's one time watch at the best!