Director Anubhav Sinha is back yet again with a simplistic story that unveils the facade of the so called liberal, elite society. Thappad is a perfect example of how supremely talented stars and good direction can turn a simple story into an exciting film. The star cast includes versatile actress Taapsee Pannu, Pavail Gulati, Ratna Pathak Shah, Kumud Mishra and Tanvi Azmi.
The Story line
The story is set in an urban, upper middle class society in Delhi. Amrita (Taapsee Pannu) and Vikram( Pavail Gulati) are having a party at their home with guests shaking their legs to Punjabi dance numbers. Suddenly, Amrita receives a tight slap from her husband in front of the full house. This one incident shakes Amrita to the core and she decides to part ways with her husband. Amrita is amply supported by her dad (Kumud Mishra), whereas her mom (Ratna Pathak Shah) opines everyone has to compromise in a relationship.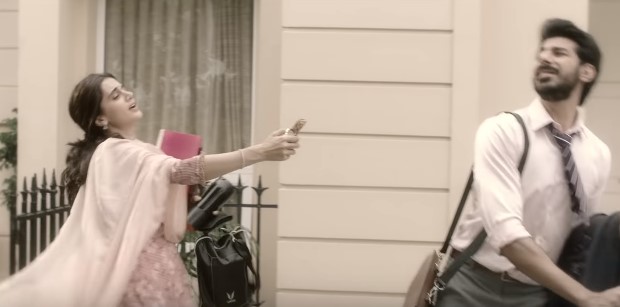 The Hits
Director Anubhav Sinha beautifully uses subtlety to portray the far reaching consequences of physical abuse can be( Gender is not important here). Taapsee Pannu has already worked with Anubhav Sinha in Mulk and the team is doing a great job once again. The script is essentially women centric and Taapsee does great justice in displaying her hurt ego, anger and vulnerability. Though the script revolves around Taapsee, Pavail Gulati does leave his mark with his superior performance. Both Kumud Mishra and Ratna Pathak Shah as Amrita's parents are extremely good in their performances. Tanvi Azmi and Dia Mirza strike a chord with the audiences, each stuck in their own dilemma, trying to find the reason for their existence. Every character in the movie has been carefully crafted and is convincing.
The Misses
Even a crisp script with a good director and actors can have a few mistakes. Taapsee's perpetual frown and lengthy monologue in the climax scene is a bit overdone. Also, no element of surprise in the end, though a little was expected. At times, Taapsee seems to be overdoing it, but we guess that's the Bollywood style.
Our Take
Overall, it is a good women centric movie with a message to society. The movie is not just about the husband wife relationship, rather it focuses on all stages in a woman's life and her struggles at different ages through different characters. Taapsee Pannu fans will surely be delighted with her performance!