Will Aishwarya deliver the Baby on 11-11-11?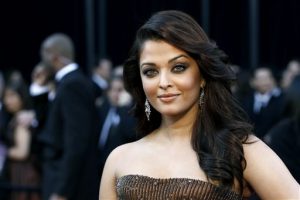 Since Amitabh Bachchan tweeted about Aishwarya's pregnancy, the whole world seems to keeping an eye on Baby Bachchan. Junior Bachchan is very excited and is eagerly waiting for Baby Bachchan's arrival. But Bachchan fans are really wondering whether Ash will give birth to a Baby Boy or a Baby Girl. Well, if we talk about father to-be Abhishek Bachchan; he wants Ash to give birth to a beautiful baby girl. According to the actor, the bond between 'father & daughter' is stronger as compared to 'father & son'. Daughters are more close to their father than mother and sons find it comfortable to share things with their mother than father. Being a son, Abhishek was himself more close to his Mother than his father.
As soon as the good news of Ash and Abhishek expecting their first child came out, the entire Bachchan family has been receiving good wishes and blessings from all over the world. Even Salman Khan, the former boyfriend of Aishwarya, during the event to launch a blackberry application, congratulated Mr. Bachchan and also wished the star couple, Abhi-Ash. Abhishek got married to Aishwarya Rai on 20th April, 2007. This off-screen couple has done many films together like "Kuch Na Kaho", "Guru", "Dhoom 2", "Umrao Jaan", "Raavan", et al to name a few.
Reports had it that Bachchan wants to welcome the baby on the auspicious date 11-11-11. However, Ash refuted all reports of opting for a C-Section. It is apparent that Abhishek Bachchan is not happy with the media speculations revolving around his baby. When asked whether Aishwarya would opt for a caesarean to deliver the baby on 11-11-11, Abhishek Bachchan exasperatedly answered that he wants his wife to deliver a healthy baby and that the date doesn't matter. All he wants is a safe and comfortable delivery. He is still unaware of whether Ash is going to deliver a baby boy or a baby girl. He also clarified that the news of Ash giving birth to twins is untrue. The actor even refutes the rumors being spread by the media of the Bachchans consulting pundits and performing rituals and also says that he doesn't believe in astrology and numerology.
Years ago, during Abhi-Ash's marriage, the media had reported that Ash, being 'Manglik', will get married to a tree before the actual ceremony so that she can live a happy married life. To this Abhishek replied, "…..if this was true then someone please show us that tree too". Junior Bachchan is still fighting this case in court.
Abhishek has returned from a long outdoor shoot to spend some time with his wife in her final trimester. He is keen to welcome his first child. Junior Bachchan is been dubbing for his next film 'Players' whose first official trailer was launched on Thursday. 'Players' is a very special film for Abhishek and it will be released early next year. Abhishek signed 'Players' because it is Abbas-Mustan's film and also it is the remake of famous Hollywood movie 'The Italian Job'. Abhishek admits "The Italian Job" is one of his favorite movies and he has grown up watching this film.