Celeb To Get Richer By Performing At New Year's Bash!
Bollywood celebrities are ready to make huge money in the year end as the New Year Eve is just round the corner.  The deals are usually finalized by the manager's appointed by the celebrities. Hardly any celebrity manager reveals information in the media about the rates the star is charging for his performance or appearance. But one manager unveiled the raking on how much these celebs are getting for 31st Dec this year.
Jai Arora, celebrity manager, (his real name is concealed) is in the managing business for quite a long period. He negotiates most of the celebrity deals. Arora and industry reports have it that the most chargeable star in B-Town this year is none other than Mallika Sherawat. She is charging a whooping amount of Rs. 2 Crore to perform at 31st night at Tulip Star hotel located at Juhu. As per the trade estimates, it will be the biggest and most expensive event in the city on 31st Dec.
Last year, Mallika Sherawat was paid Rs. 1 Crore for her performance at 31st Night. This year the digits have doubled for her. She will be getting a wholesome amount of Rs. 2 crore for one-hour performance. Rakesh Rathod, Mallika's business manager, denied to make a statement on this matter and said that the amount Mallika charges for her performance is strictly confidential and not to be revealed in the public. All you should do is enjoy the performance and don't interfere in confidential matters.
Jai Arora reveals that Neha Dhupia whose latest release 'Pappu Can't Dance Saala' failed to create a magic on-screen will be getting Rs.40 Lakh added to her bank account at the end of this year. Neha will be performing at Sahara Star located in Vile Parle. Even Neha's business manager Rishi Takker preferred to keep the deal a secret affair.
Vivek Oberoi's career has taken a huge downturn. He is hardly getting any films. The last hit he delivered was Shootout At Lokhandwala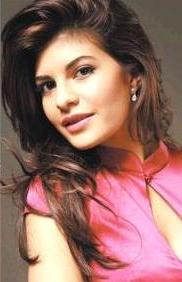 . According to Arora, the actor is getting Rs. 30 Lakh to perform at Country Club on 31st eve. But the publicist of Vivek Oberoi disclosed that he is getting a whooping amount of Rs. 80 Lakh. Arora states that the huge disparity in the figures is done intentionally.  The image of a Star increases when their business managers give overvalued figures to the media. By this, the organizers and public get an idea of the worth of a Star.
This year even the Murder 2 girl, Jacqueline Fernandes has been added to the list of performers. She will be performing for the Sahara Star event and will be getting a pay cheque of Rs. 35 Lakh. Celebs to perform at Bhagat's Country Club include Koena Mitra and Sayali Bhagat. Koena Mitra will be getting Rs. 15 Lakh whereas only Rs. 6 Lakh will be paid to Sayali.
Apparently, Ranveer Singh is charging a wholesome amount of Rs. 50 Lakh to shake a leg at Aamby Valley Party.  The musical star Sonu Nigam will get richer by Rs. 40 Lakh by giving a musical performance at Aamby Valley event.